Success Story - IoT
Connectivity without borders
Mobile Virtual Network Enabler Simfony brings IoT to the Cloud Machine-to-Machine Communication (M2M) benefits from the best-fit cloud. Simfony migrates virtual enablement infrastructure to IONOS Cloud for more personalised service and high-value SLA.
"We attach great importance to transparency and calculable costs, and especially to a sufficient degree of personal advice on technical questions."
Joachim de Wild, CEO Simfony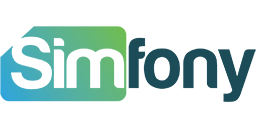 Start your 30-day free, no obligation trial
No fixed contract periods
Free 24/7 SysAdmin support
Do you have any questions about cloud infrastructure solutions with IONOS Cloud?
Would you like to clear up any questions in a personal consultation?
We'll get back to you during our business hours: Mon–Fri, 9:00 am–6:00 pm