ISG Provider Lens™: Public Cloud – Services & Solutions 2021
IONOS Cloud is a Leader
The cloud market at a glance
Overview of the biggest cloud providers
Key considerations for a cloud migration
Read the Report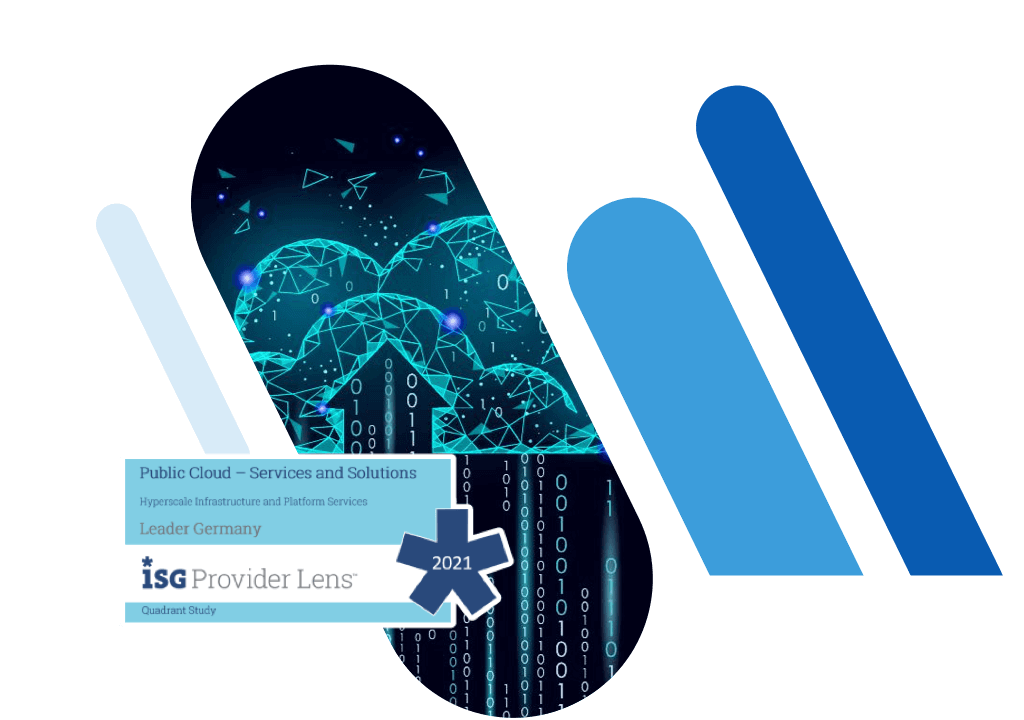 ISG Provider Lens™ Report
Strong demand for digital transformation continues to drive global adoption of the cloud.
According to the Information Service Group (ISG), the IaaS market grew by 18% and the SaaS market increased by 7% in 2021 alone.
Organisations seeking to improve their competitive position within an ever-expanding marketplace continue to adopt a cloud strategy to take advantage of the flexible, scalable nature of cloud infrastructure.
Download a free copy of the ISG Provider Lens™ to learn more about the latest trends in cloud computing and get an overview of the relevant market players in the area of Hyperscale Infrastructure and Platform Services.
Publisher: ISG Provider Lens™
Length: 39 Pages
Published: November 2021
IONOS Cloud: From rising star to leader
IONOS Cloud was named a leader in the public cloud quadrant this year. The favourable ranking was based, among other things, upon numerous competitive advantages, IONOS Cloud Cubes and the extensive partner program. "IONOS is one of the most successful cloud providers in Germany and offers a comprehensive product portfolio and customer-friendly conditions." (ISG)
In total, ISG compared 16 IaaS/PaaS providers in Germany, including AWS, Google, IBM, T-Systems und Microsoft.
"IONOS Cloud offers an attractive, comprehensive cloud portfolio with high-compliance security and an unbeatable price-performance ratio."
Information Services Group, Inc.