S3 Object Storage
Secure, affordable storage
Cost-effective, scalable storage that integrates into your application scenarios. Protect your data with highly secure servers and individual access control.
Try now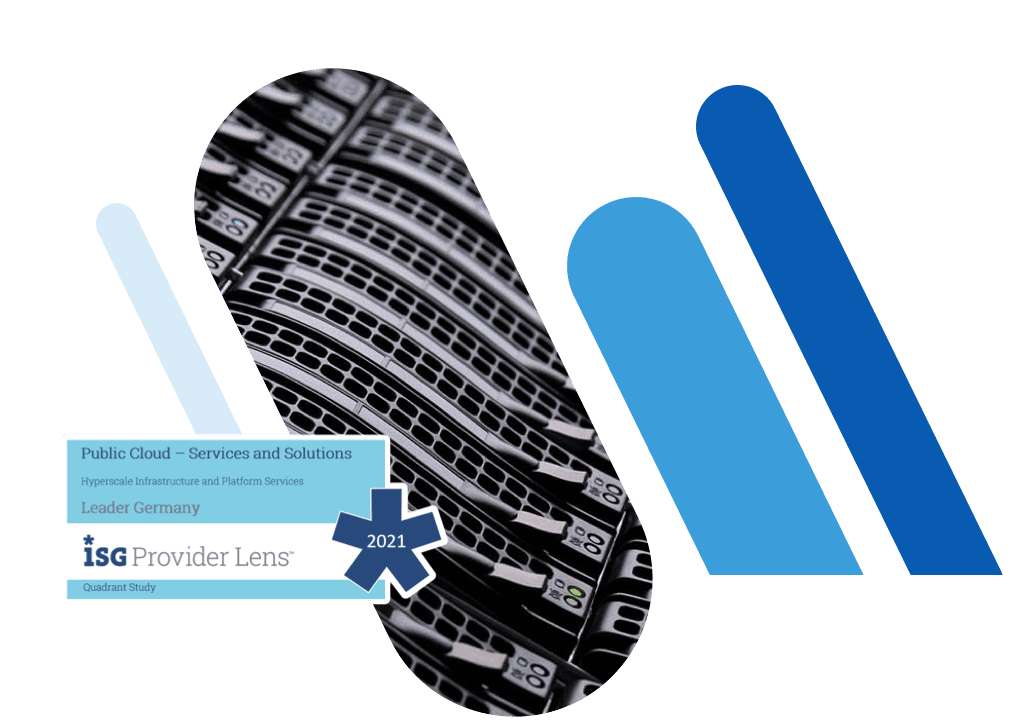 S3 Object Storage: Big data volumes, small price tag
S3 Object Storage from IONOS Cloud makes digital transformation easy. Store and manage variable data volumes with full flexibility and cost efficiency. Need adaptable storage for file sharing, backups and archives, or want to store enterprise data, media libraries or unstructured raw data for big data? S3 Object Storage is the ideal solution – even for storing business-critical data.
And thanks to S3 Object Lock, it meets all legal requirements for long-term data storage.
Native S3 storage
With IONOS Cloud, you get completely native S3 Object Storage that complies with all S3 standards.
Scalable to your needs
S3 Object Storage is a powerful on-demand solution that gives you the highest elasticity for changing requirements.
Peak data protection
IONOS Cloud is ISO-27001 certified. Your data is protected by some of the world's most robust privacy policies.
Maximum data security
IONOS Cloud's multidimensional security concept guarantees the highest level of reliability and enables individually managed access protection.
Ease of use
S3 Object Storage can be integrated easily in automated processes or conveniently accessed via http(s) using the REST API or third-party SDKs.
Usage-based billing
You only pay for the storage space and time that you actually use. There's no minimum price or contract term.
An ideal basis for your digitalisation goals
S3 Object Storage from IONOS Cloud is a high-performance storage solution with high interoperability and compatibility. It's the perfect starting point for building your hybrid cloud.
More cost-efficient than in-house storage
Scalable according to the needs of your business
No costs for unused storage space
Expandable anytime without investing in hardware
Extremely reliable and user friendly
Georedundant hosting
ISO-27001 certified and GDPR compliant
Audit-proof data storage on request
S3 Object Storage features
| | |
| --- | --- |
| Secure data centers | IONOS Cloud offers maximum security thanks to encrypted, redundant data storage. S3 Object Storage is available in our highly secure European data centres. |
| High reliability | For maximum reliability, IONOS Cloud runs your S3 Object Storage in a highly available setup and backs up your data with local replication. You also have the option to choose georedundant data storage. There's a charge for primary and georedundant storage usage. |
| S3 Object Lock for long-term storage | Once an object has been stored, S3 Object Lock protects it from being deleted, modified or overwritten – for years if required. You configure the retention periods according to your needs. If a new version of the same file is uploaded, the system automatically creates an additional version of the document. In this way, S3 Object Lock makes your data auditable and meets the legal WORM ("Write Once Read Many") requirements for long-term data storage. |
| Individual access protection | You control who accesses your S3 Object Storage. You can define access rights individually using access control lists, ensuring that data security is maintained at all times. |
| Fast setup | Quickly and easily integrate IONOS Cloud S3 Object Storage into your IT infrastructure by using our S3 API, Compute Engine's Data Center Designer, third-party SDKs, or an S3-compatible client to configure your S3 buckets or transfer your storage objects to the cloud. |
S3 Object Storage pricing
1 GB storage

Up to 50 TB

(≤50 TB)

£0.015/GB
for 30 days

Next 450 TB

(> 50 TB ≤ 500 TB)

£0.014/GB
for 30 days

Over 500 TB

(> 500 TB)

£0.013/GB
for 30 days
1 GB traffic
Price

Outgoing

(For the first 10 TB (≤ 10 TB))

£0.030

Outgoing

(For the next 40 TB (> 10 TB ≤ 50 TB))

£0.025

Outgoing

(For the next 100 TB (> 50 TB ≤ 150 TB))

£0.020

Outgoing

(Over 150 TB (> 150 TB))

£0.015
Incoming
free
Internal
free
| API access/usage | Price |
| --- | --- |
| PUT, COPY, POST, LIST | free |
| GET | free |
| DELETE | free |
Data storage/retrieval
Data storage (write)
no charge
Data retrieval (read)
no charge
1 TB = 1.024 GB | All prices for IONOS Cloud [Compute Engine, S3 Object Storage, Managed Kubernetes, Backup-as-a-Service, Private Cloud] are exclusive of applicable taxes and duties, including VAT and applicable sales tax.
Get started with S3 Object Storage in minutes
Try out S3 Object Storage with a starting credit of £500 for 30 days – no commitment, contracts, or hidden costs.
Register
Try out all the benefits of S3 Object Storage for 30 days – without any contractual obligations or hidden costs! Simply register for a free account.
Easy setup
Configure your S3 buckets and then transfer the storage objects to the cloud. To do this, use our S3 API or the Data Center Designer in the Compute Engine.
You're all set
Your Object Storage is available immediately after configuration and can be integrated directly into your applications.
S3 Object Storage
FAQ – Frequently asked questions
You can find the complete IONOS API documentation at DevOpsCentral.
The IONOS Cloud also offers free 24/7 support to help you with any problems.
IONOS Cloud S3 Object Storage can be accessed via the IONOS Data Centre Designer (DCD) by clicking on the corresponding menu item in the menu bar. This opens the Object Storage Management Console, a graphical interface that allows you to manage your objects.
Contract owners and administrators can start using IONOS S3 Object Storage immediately and enable this feature for other users.
Access points
In addition to the DCD, the IONOS S3 Object Storage can also be accessed externally via an API with the following access points:
IONOS S3 Object Storage API:
https://devops.ionos.com/api/s3/
Via IONOS S3 Object Storage hosted websites:
https://devops.ionos.com/api/s3/