Early Access
Managed Network Load Balancer
Maximise application availability
Scale up fast and protect your IT infrastructure against downtime with intelligent load balancing.
Start for free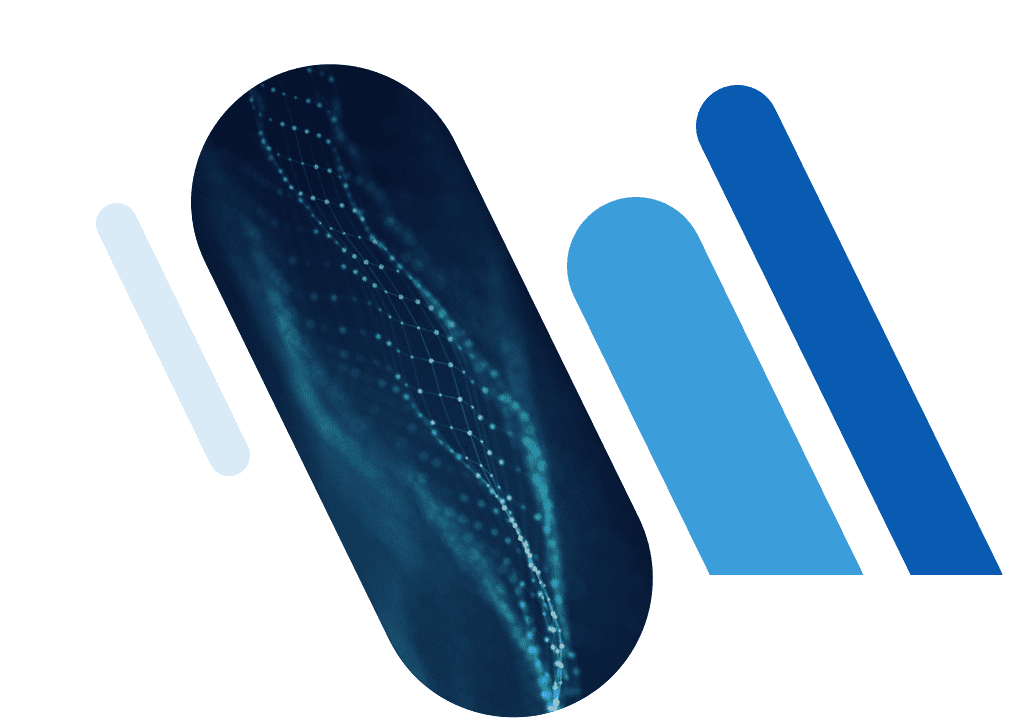 Seamless cloud scaling with network load balancing
Your virtual data centre workloads can fluctuate, increasing the risk of downtime. By automatically distributing the load over several servers, the IONOS Cloud Network Load Balancer can minimise disruption during scaling – keeping your cloud operating as needed when demand peaks.
The service is managed, meaning we'll take care of load balancer admin for you.
Load balancing for effective multi-layer protection
Increase the redundancy of your cloud applications with an additional layer that prevents single points of failure. The IONOS Cloud Managed Network Load Balancer distributes network traffic across several endpoints, according to the rules you define. The process can be automated at any time.
The load balancer uses different algorithms that apply forwarding rules via Round Robin, Least Connection, Source IP or Random.
Specific endpoints can be excluded from load balancer monitoring, e.g. to perform maintenance work.
Features at a glance
Health checks
The load balancer uses adjustable metrics to perform independent health checks. Use timeout tracking or maintenance mode whenever needed. Put your VMs on maintenance mode to temporarily exclude them from monitoring.
Algorithms
By applying different static and dynamic algorithms depending on the situation, you can automatically distribute traffic according to freely definable rules. Choose from Round Robin, Least Connections, Random and Source IP.
Multiple IPs
Define specific IP addresses as needed, each with its own forwarding rules, by specifying multiple listener IPs. This allows you to balance different VMs within the same LAN using the network load balancer. You decide which algorithm to use for which IP.
Freely configurable rules
To ensure the highest possible availability of your cloud infrastructure, you get full control over the rules used. Define the configuration that makes the most sense for your infrastructure and adjust at any time.
Sticky sessions
Sticky sessions optimise network resource usage. Each user is assigned a tracking ID that's valid for the duration of their session. This means that personalised apps can still be used reliably during peak loads.
Recovery mechanism
If there's an outage, the service will be restored within minutes. The network load balancer will be high availability-ready with the next version. Existing systems will then automatically receive this feature.
Pricing
Save with discounted early access prices.
Price

Early access price

First 5 forwarding rules
£0.02/hour
£0.01/hour

Save 50%

Each additional forwarding rule
£0.01/hour
£0.005/hour

Save 50%

Processing fee for incoming and outgoing traffic
£0.005/GB
No fee

Free
All prices for IONOS Cloud [Compute Engine, S3 Object Storage, Managed Kubernetes, Backup-as-a-Service, Private Cloud] are exclusive of applicable taxes and duties, including VAT and applicable sales tax.
Get started today
Try out all the features of IONOS Cloud Compute Engine with no restrictions. New customers get a £500 starting credit to use in the first 30 days. No obligation to buy or hidden costs!
Quick registration
Create your admin access in a few simple steps. It's protected via 2-factor authentication.
Easy setup
Configure your server, data storage, and network connections. Using drag and drop in the Data Center Designer or the API makes it quick and easy.
Ready in minutes
You can start productive operation just minutes after configuring your virtual data centre.