Early Access
Managed NAT Gateway
Gate keep your applications and VMs
Give your private networks internet access without revealing the source IP address.
Start for free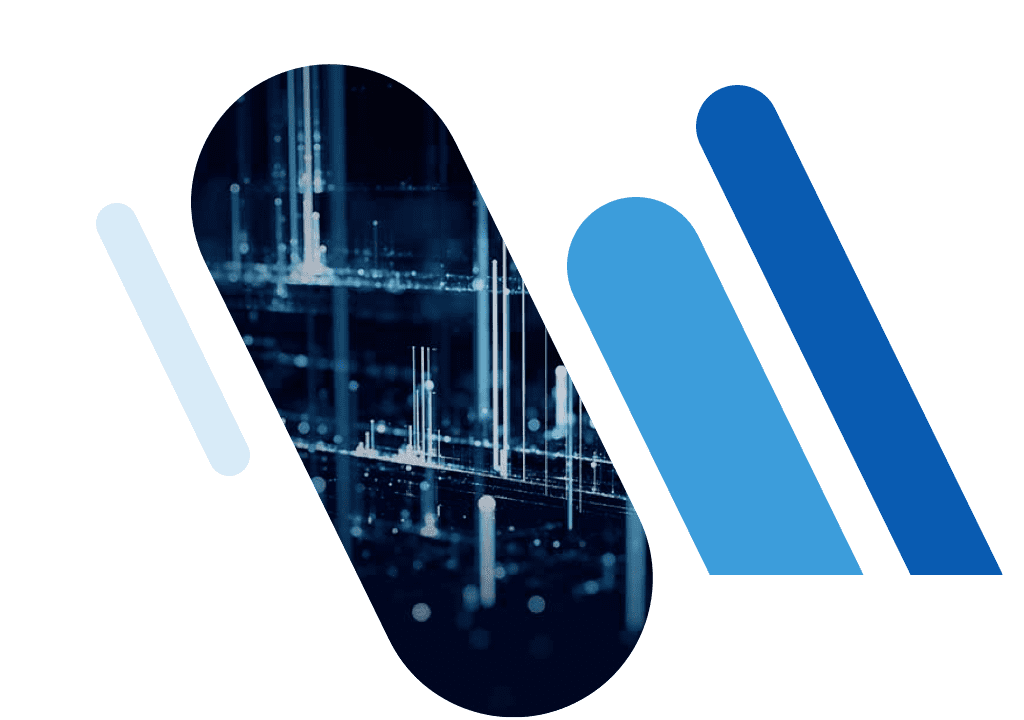 Anonymise your private networks (LAN)
Safeguard your applications and virtual machines (VMs) by enabling an NAT Gateway as an automated gatekeeper. This allows you to connect private VMs to public repositories, for example, to perform software updates or to connect NTP servers.
The Managed NAT Gateway masks the source, providing another layer of protection against external compromise. All IP addresses generated during the process are transferred to public IPs.
Fully configurable: You can set multiple outbound rules (SNAT rules) on each NAT gateway to anonymise your IPs.
Protect your virtual data centre
Use the IONOS Cloud Managed NAT Gateway as an additional security feature for your virtual data centre. By completely separating internal and external network traffic and isolating your VMs, you are effectively preventing unauthorised data traffic. This provides you with a secure environment that streamlines the management of lists of authorised IP addresses. IPs can be dynamically managed and ports can be traceably assigned thanks to SNAT.
Effective backups: The IONOS Cloud backup service enables you to back up private VMs regularly, while avoiding public network accessibility.
Features at a glance
Protocols
Split traffic as needed or prioritise data packets. The IONOS Cloud NAT Gateway supports TCP, UDP and ICMP protocols.
Private LAN
Manually assign up to six private networks per NAT gateway.
Public IP addresses
Depending on your network demands, you can set up several public IP addresses and increase the availability of your virtual data centres.
Recovery mechanisms
If there's ever an outage, service is restored within minutes.
The next version of the NAT gateway will also be HA ready, and existing systems will then automatically get this feature.
Full protection for your private networks
Use cases for your IONOS Cloud Managed NAT Gateways.
Use case
Reduce potential attack vectors
Our managed (source) NAT gateway reliably protects your infrastructure from unauthorised third-party access. By using a smaller number of public NICs, it reduces the number of potential attack vectors.
Plus, you have flexible control over which addresses are reachable from your network.
Use case
Set rules and connect private networks
Apply security patches or perform an operating system update by securely connecting your private networks to the NAT gateway. Define rules to control or limit access to public addresses.
Use case
Route processed data to a public address
Protect your business data and securely send server backups to a remote location. Our managed service allows you to upload processed data to dedicated public addresses (e.g. S3 Object Storage) as well as download new jobs.
Pricing
Save on these features with early access.
Price

Early access price

Base fee
£0.04/hour
£0.02/hour

50% off

Processing fee for incoming and outgoing traffic
£0.04/GB
No fee

Free
All prices for IONOS Cloud [Compute Engine, S3 Object Storage, Managed Kubernetes, Backup-as-a-Service, Private Cloud] are exclusive of applicable taxes and duties, including VAT and applicable sales tax.
Get started today
Try out all the features of IONOS Cloud Compute Engine with no restrictions. New customers start with £500 in credit for the first 30 days. There's no obligation to buy or any hidden fees.
Quick registration
Create your admin access in a few simple steps. It's protected via 2-factor authentication.
Easy setup
Configure your server, data storage, and network connections. Using drag and drop in the Data Center Designer or the API makes it quick and easy.
Ready in minutes
You can start productive operation just minutes after configuring your virtual data centre.