White Paper
Cloud Infrastructures – Last Call for Boarding
Cloud computing as a guarantee for future-proof IT.
The shape of things to come in digital infrastructures.
Questions that CIOs and companies need to ask right now.
A successful start in the cloud.
Publishers: Crisp Research AG & IONOS Cloud Ltd.
Length: 28 Pages
Released: 2018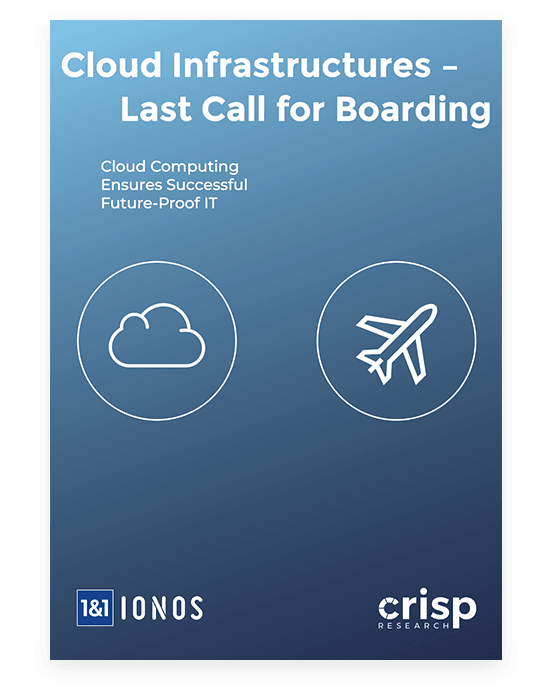 Professionalize your business with the Compute Engine!
Your future-proof IaaS solution by IONOS Cloud — Made in Germany